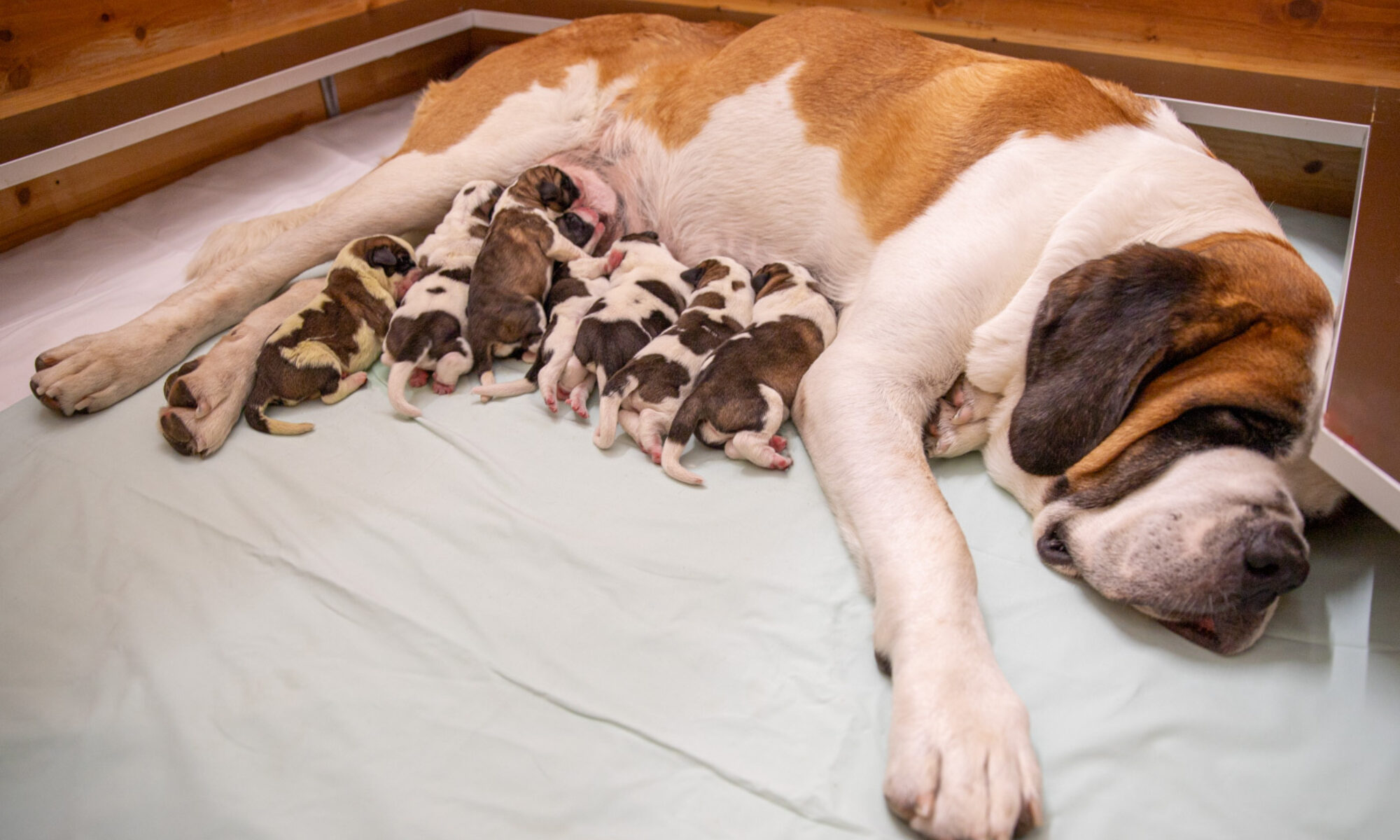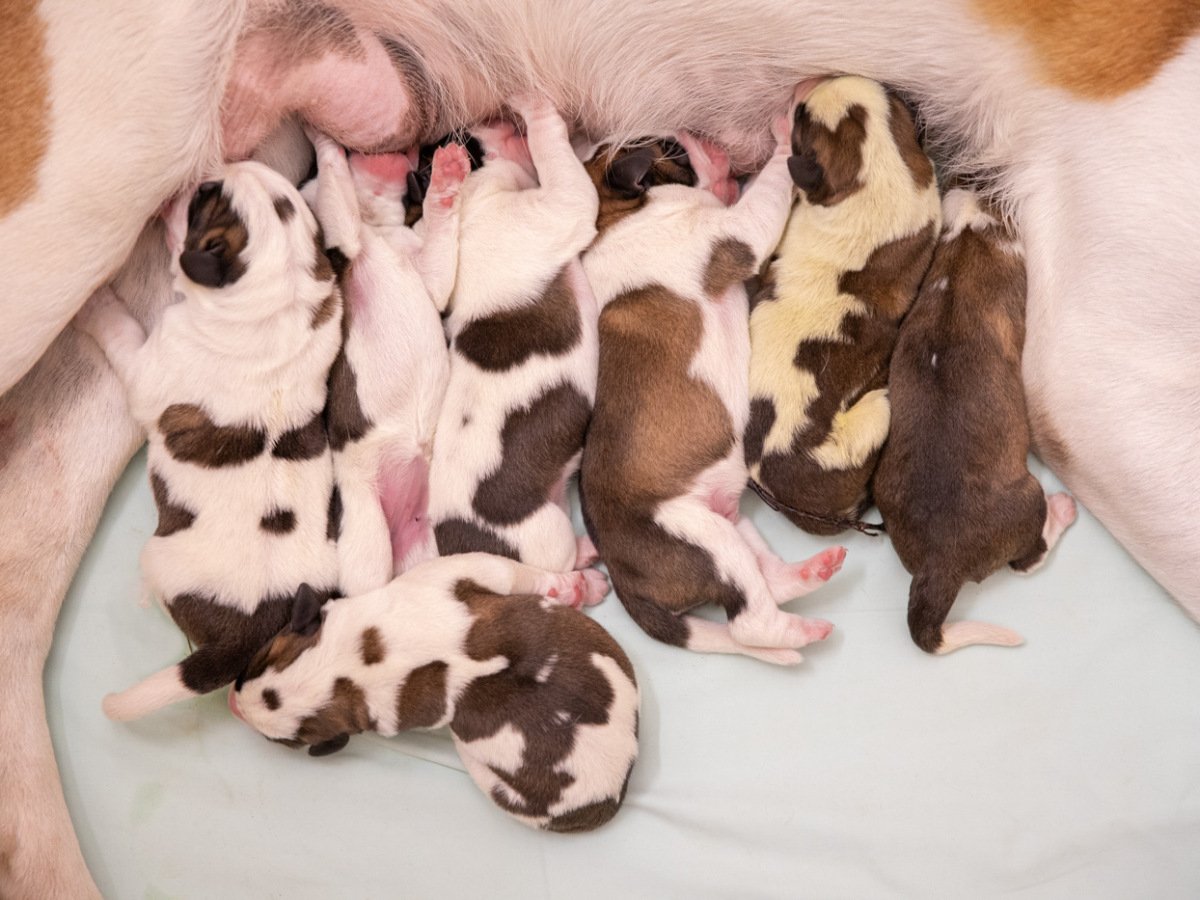 At the end of the day on Monday 28 August 2023, "Roxy van de Burggravehoeve" alerted the entire kennel in Martigny that her puppies were due. She bravely endured the heat of recent days and now the puppies were ready to be born. The kennel staff present that day came to assist her in this long-awaited event in the ready prepared nursery. She gave birth to two males and five females in the evening, and both mother and pups are doing just fine. They will have a pedigree and be given names starting with the letter "R". From the age of six weeks and depending on their development, the puppies can be admired at Barryland in Martigny (VS). In the meantime, the litter can be observed via webcams that broadcast their first steps live on our website www.fondation-barry.ch.
The Barry Foundation owns the world's oldest breeding kennel for the Swiss national dog, with the aim of perpetuating the over 300-year-old breeding tradition in the home of the St. Bernards and preserving this special breed of dog at the Hospice. "Roxy," a perfect representative of the breed, has an excellent character. Gentle and friendly, she was born in Belgium before moving to Valais to live at the foundation. The breeding dog has also completed a basic training to become a social dog. She will be responsible for accompanying people on various social missions. The father of the puppies, "Rigoletto de la Maison des Tartarin," lives in France, near Paris.
World Champions
"V'Barry du Grand St. Bernard" was crowned World Champion at the World Dog Show in Geneva on Saturday 26 August. He was judged best of his breed out of no fewer than 25 dogs in the running. Having already won several awards, this title represents the crowning achievement for "V'Barry", the highest honour a dog can be awarded in the world of breeding and racing. His victory also acknowledges the diligent work carried out upstream by our breeding team, who constantly strive to improve the St. Bernard breed through informed selection and careful monitoring of the well-being of each dog, while continuing our tradition of excellence in the world of dog breeding. For her part, the young "Lio du Grand St. Bernard", aged just one and a half years, won the world title in the Young category. Manuel Gaillard, head of breeding at the Barry Foundation, considers her to be "very promising".