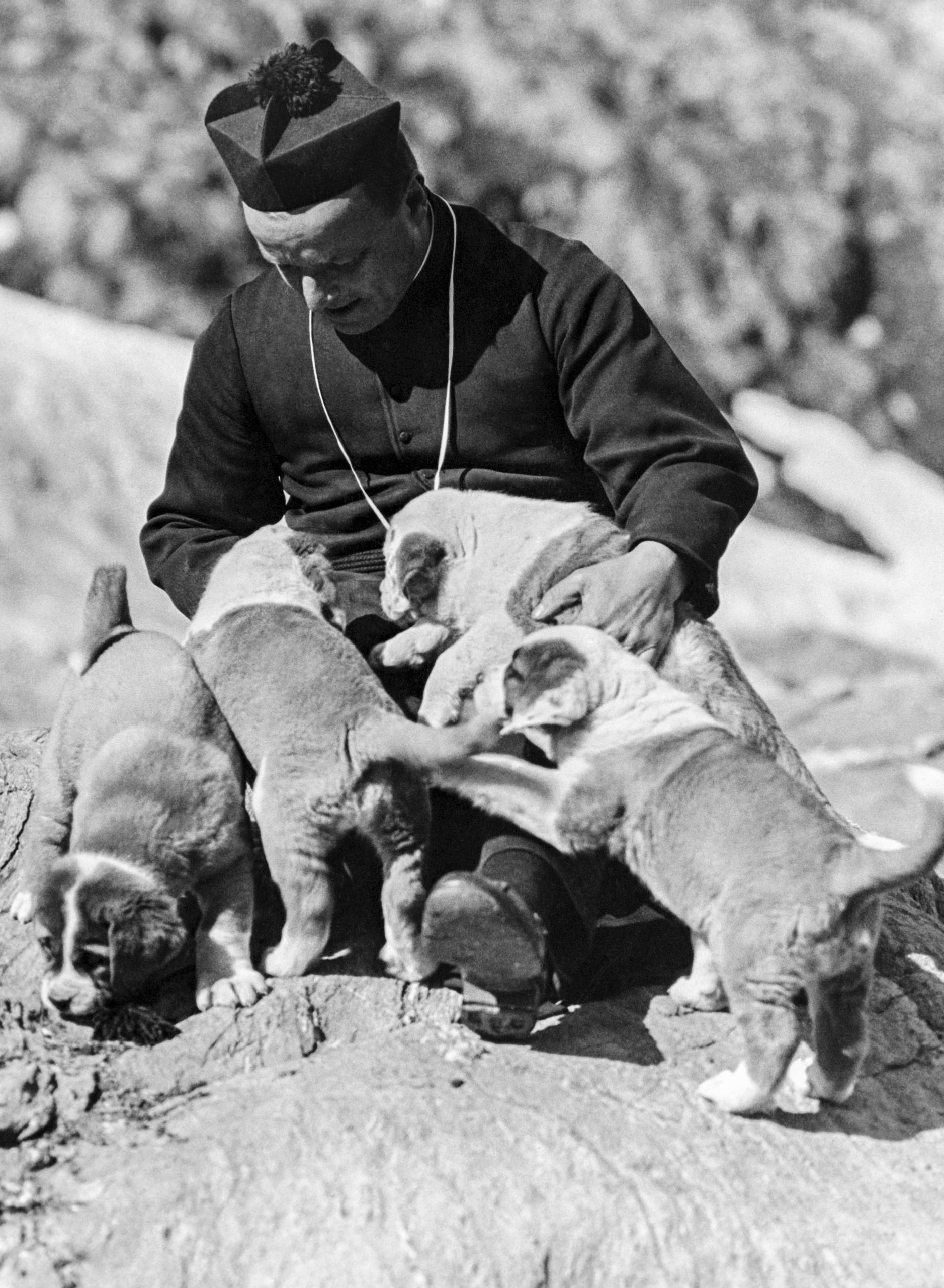 The presence of St. Bernard dogs at the Great Saint Bernard Hospice is recorded in documents dating back to 1695 and mentioned in a written record from the Hospice from the year 1707. These dogs were soon adopted as companion dogs and above all as rescue dogs for travellers who lost their way in the snow and mist.
Chronicles published in various languages recounting how the dogs saved numerous lives from the "white death", along with oral accounts from soldiers who crossed the pass with Napoleon Bonaparte's army in 1800, spread the reputation of the St. Bernard dog throughout Europe in the 19th century. This led to the legendary Barry becoming the archetype of a rescue dog.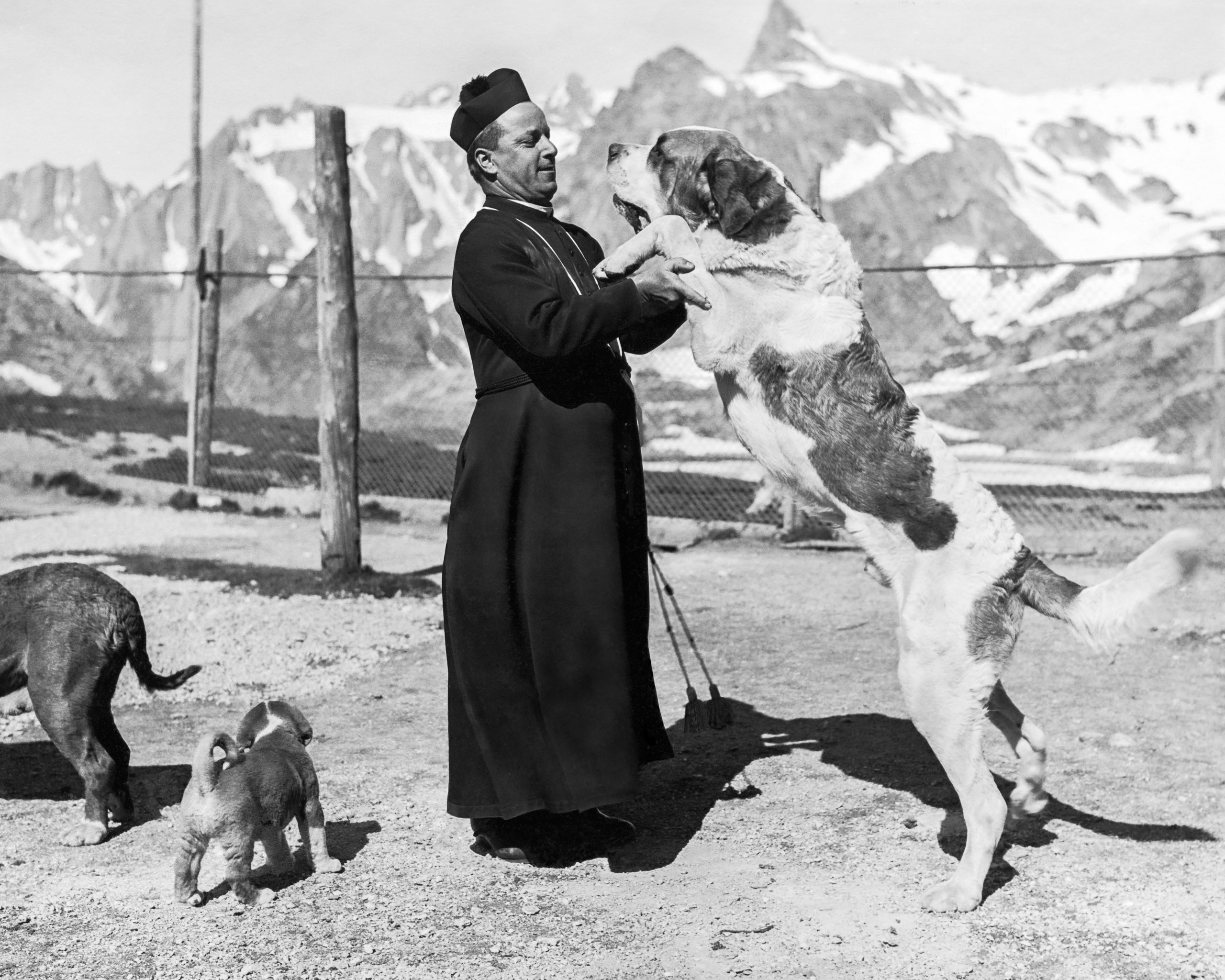 The direct ancestors of the St. Bernard dog were the large farm dogs that were widespread in the region. In the space of a few generations, these dogs were bred according to specifically defined ideal criteria to make them into the breed that exists today. In 1867, Heinrich Schumacher from Holligen near Bern became the first person to issue pedigree certificates for his dogs.
In February, 1884, the Swiss dog register was started. The first ever entry in the register was a St. Bernard called Léon, and the 28 subsequent entries were all also St. Bernard dogs. On 15 March 1884, the Swiss St. Bernards Club was founded in Basel. On the occasion of an international cynology congress on 2 June 1887, the St. Bernard was officially recognised as a Swiss dog breed and compulsory standards were set for the breed. The St. Bernard has been regarded as Switzerland's national dog ever since.